Eset Smart Security review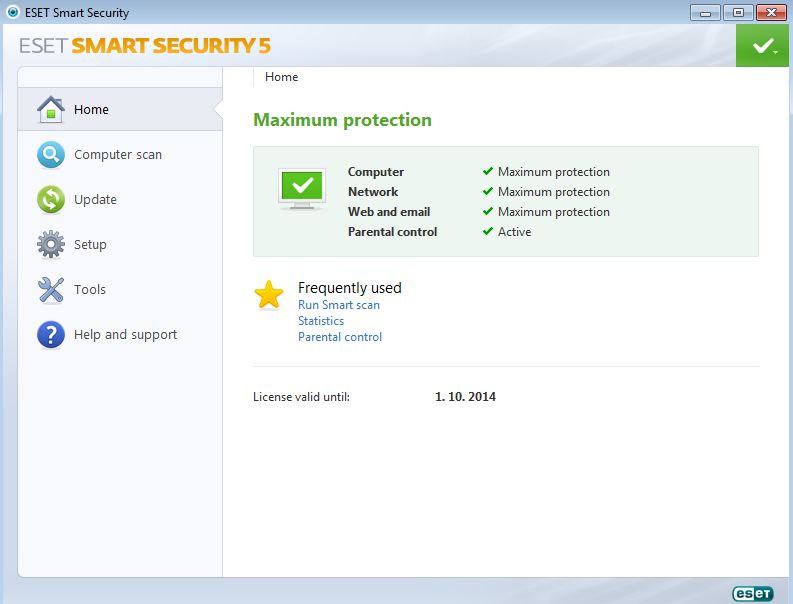 Eset's New Smart Security system is quite a step up from its previous version. Although still not among the very best, the new system has a lot to offer and tested better than in previous years.
What it does better
The interface ability is much improved. It is able to not only detect, but to remove malware, from the operating system. It has good, consistent, testing results from independent labs overall. The spam filter is sufficient. Its ability to work without having a significant impact on the overall functioning of the system is also decent.
What it falls short of
It does not have the ability, like other software out there, to completely remove malware once it is detected. Unlike the other upper-end AntiVirus software, it needs the assistance of a third-party to successfully remove the detected infections. It did not do as well as its counterparts on blocking malware on all levels of testing. Although an updated version, the firewall is somewhat antiquated, and was not updated to the degree that it needs to be to compete with the other available software. The firewall upon threat, defaults to a no program control, which is highly inefficient. If you are looking for a system that has adequate, at least, Parental Control features, this is not the one for you. The Parental control features are not sufficient and are simplistic at best.
Overall, a good buy
Don't throw the baby out with the bath water. Although there are many faults in the new version, it does still have some consistently good points. One major advantage to the system is that it didn't put much interrupting and drag on the system. Overall, it was able to cleanup any malware that was found on the system in lab testing. When compared to other systems, however, there are just no redeeming qualities to this package that makes it a good choice above others.